Cordless Automatic Hair Curler
Portable, Cordless, and Automatic. MagicRod comes with 5000mAh rechargeable battery to offer 60 minutes working time. The patented automatic technology will allow you to wrap around your hair and create curls automatically within 8 seconds at home, or wherever you go!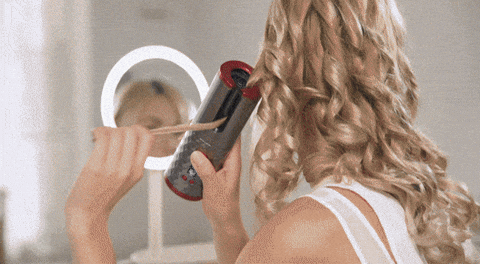 Features: 

- Easy to use , no skills required.

- Completely cordless for use on the go – anytime, anywhere.

- Universal Usb rechargeable (no clunky batteries).

- Different timer settings to achieve different curl types from tight ringlet to soft beach waves – its your choice!.

- Ceramic curl chamber which creates soft waves that are frizz free!

- Multi Directional curl settings (left or right) to always shape the face.

- Auto shutoff function after 10 minutes when not in use.

- Patented tangle free technology – our device never clamps your hair so you can move the device away at any time.

- LCD Digital Display showing all settings, heat, timer, battery level, and curl direction.

- Up to 60-minute standing time, usage time will vary based on heat and timer settings selected as well as hair type.

- Temperature adjustable from 150 - 200 degrees.